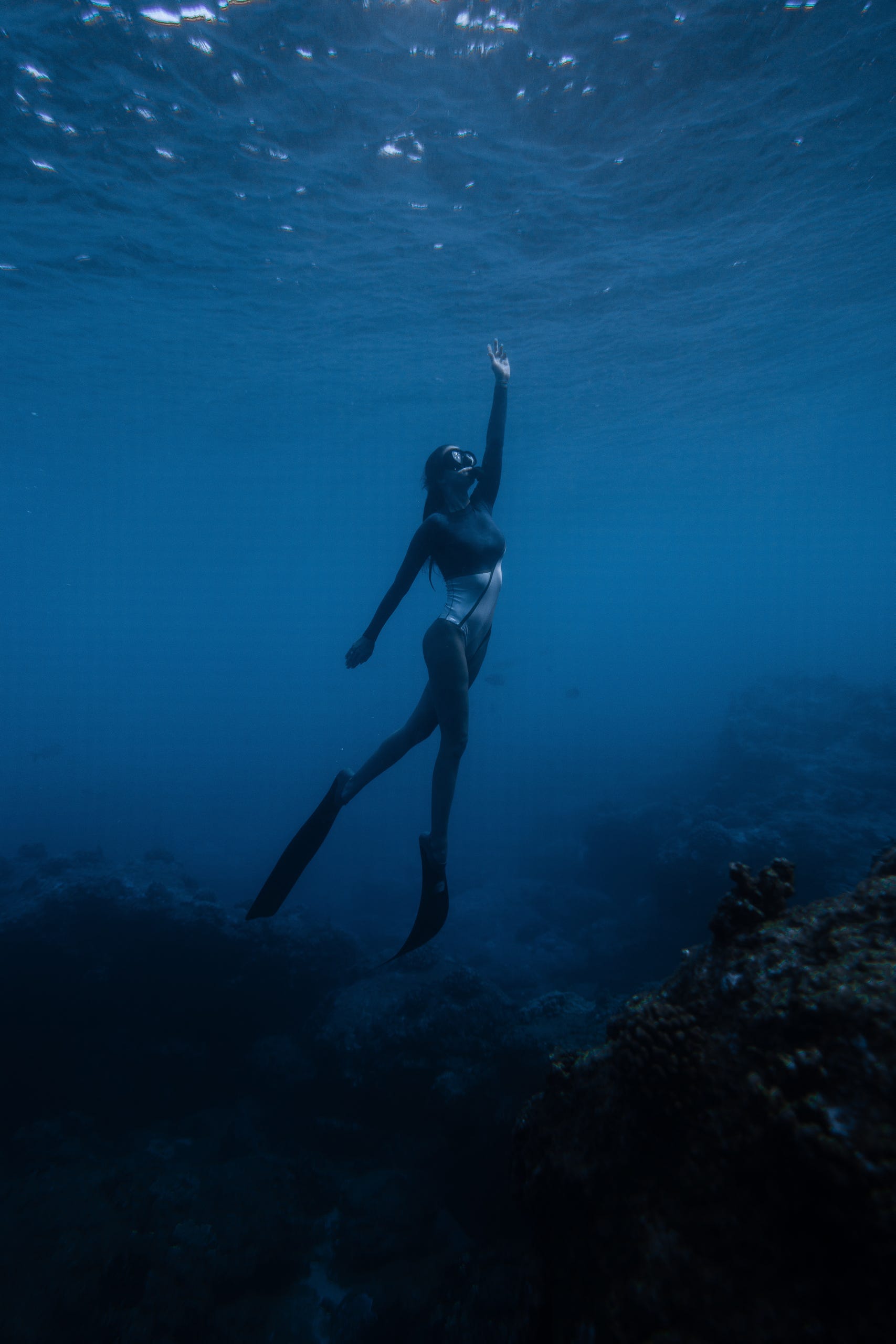 Water Sessions
The Ocean is giving so much to so many.

And so many of us love it and would like to discover more of it. But there are these fears around the Sea...Triggered by stories & movies of our childhood, false ways of teaching kids how to swim, and also, by pushing away uncomfortable feelings of other contexts for decades. What happens, if we never face or even embrace some emotions, but push them aside again & again?
Can they heal? Do they somehow just disappear?
Or will they rather linger under the surface, cause a lot more troubles from there and even show up in situations totally unexpected, like in the Ocean for example, sometimes even though they don't actually belong there? If that sounds familiar, you're not alone out there. Unprocessed emotions can show up in the water. Why not taking time to let go of that stuff? You deserve freedom.

I'm a big fan of facing things and by that finding inner peace, harmony and freedom. Without dwelling in stories of the past forever, if things show up, it's a gift, because then they can be seen, let go and be healed.

If you want to follow me on that road, you're very welcome to book a water session with me to face those feelings which might show up and discover, how you can find back to your natural ability to open up to this great element which we all come from. It can provide us with so much healing, beauty and power.
The more we simply experience in the water, instead of setting up goals, the more we create an open space in which the most magical things can happen.

Some guided water sessions to discover and get more familiar with your gear, with being in the water or also underneath, might be enough for you and I'm very happy to hold that space.

If you decide to go even deeper on your personal inner journey, there's also the possibility to face old blocks with Breathwork sessions on land as well as in shallow water, which is an option but not an obligation.

Your path, your choice, your free decision.

Simply being in the water can also be truly magical. If we allow ourselves again to explore like we did when we were kids.
Water session including consultation about specific topics, wishes & needs, starting from 65€